DIGI: Menagerie – Free Thing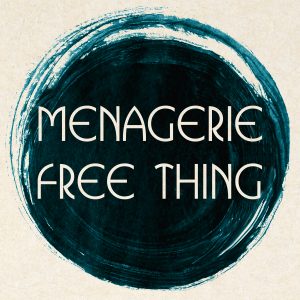 Available to buy/stream now – click here.
Australian 9-piece Spiritual Jazz group Menagerie announce their highly anticipated third album 'Many Worlds', released 15th January 2021.
Menagerie is the Melbourne-based Jazz ensemble founded by producer, songwriter, guitarist, DJ and recording artist Lance Ferguson, also the driving force behind The Bamboos, Lanu, Rare Groove Spectrum and Machines Always Win.
Menagerie 's debut album "They Shall Inherit" saw the light of day in 2012 via label Tru Thoughts and 2018 saw the release of "The Arrow Of Time" on Freestyle . Inspired by both the post-Coltrane generation of the 70's and the current 'New Wave Of Jazz', the album made serious waves internationally in 2018, being championed by the likes of BBC's Gilles Peterson , Jamie Cullum , Courtney Pine and Don Letts .
Now, two years on from their last full length album, Menagerie are back with 'Free Thing', leaning heavily into the spiritual side of the band's sound. The hypnotic spoken word-poem is evocative of The Last Poets, an earthy yet futuristic meditation on the universal theme of freedom itself, set to a backdrop of insistent percussion, double bass and brooding piano voicings.'Many Worlds' will be released on legendary label Freestyle Records – home to jazz contemporaries Courtney Pine, Jessica Lauren, and keyboard legend Brian Auger – in January 2021.